New Invitation - How to invite a friend in your workspace
DigiSpace supports invitation of other people in your workspace.
To invite someone , you should complete the "New Invitation" form.
Note: Invitations can be send through DigiSpace only if a mail server is configured on your server.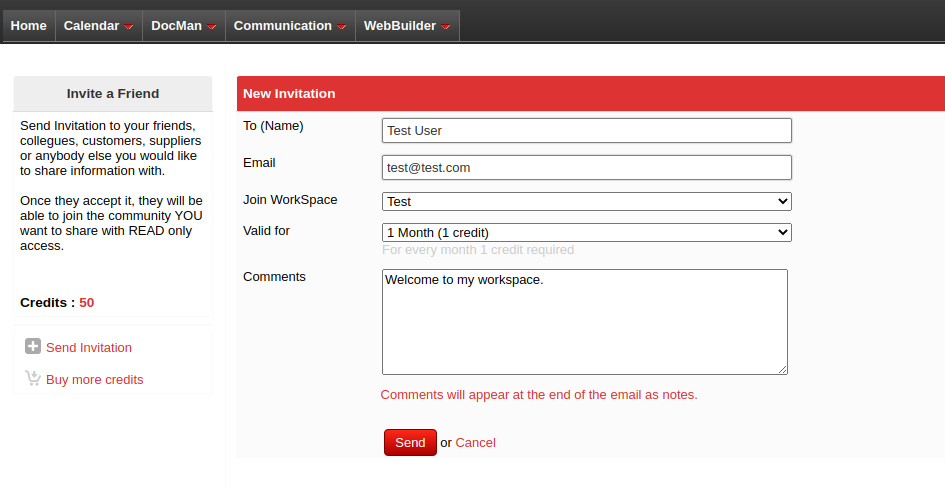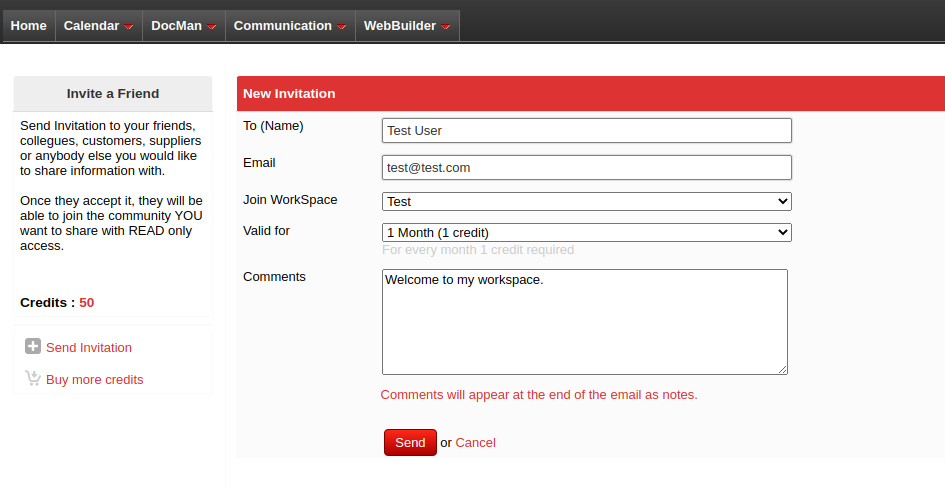 Complete the details and select the workspace you would like to invite someone to. Send the invitation.
The person who receives the invitation on the email must follow the instructions in the email in order to register to your workspace.