DigiMail - Messaging Communication
DigiMail allows users to communicate with other users in their workspaces through messages .
Note: Communication is only allowed within a specific workspace users.
Send/Receive Messages
- You can use DigiMail by selecting the option from the Communication menu .


- Compose messages : From the drop down list (To:) ,select the user that you would like to communicate with . Enter the subject and the message of your choice and then process Send button. The message will be send to the selected used. The message is also saved in the Sent folder.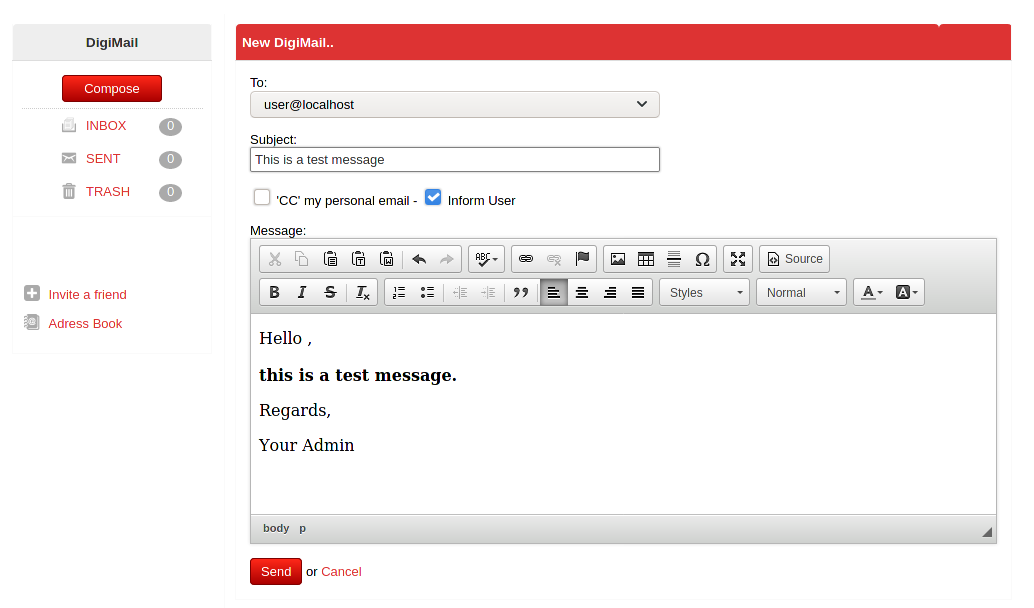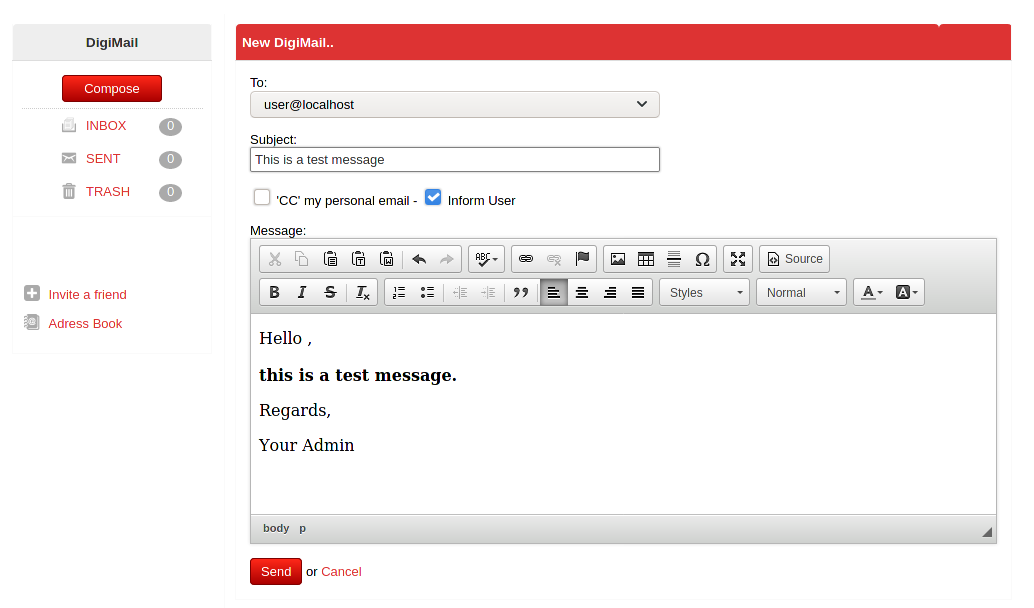 - Reading messages : All user messages are displayed in the INBOX list. The any message to read it and reply to.